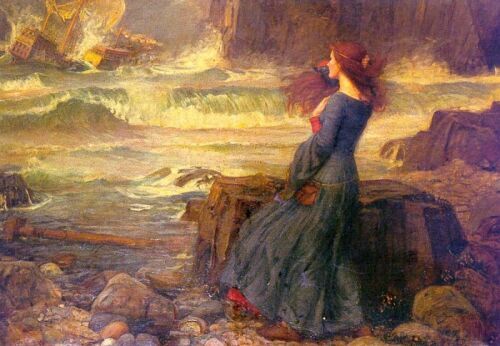 Über die Entstehung der CD Maid on the shore
How it all began ...

This CD-project really started by chance. Two years ago our former guitarist Erich Schacherl decided to leave the band and we asked him to write down the lead sheets of the songs we`ve been performing onstage for the last two or three years. But he found it easier to record his guitar tracks than writing everything down. While we were recording, we realized that we would like to make a proper CD with the material.
The process
We recorded everything in our house. For the main tracks (mainly the lead vocal tracks) Markus, who is not only our new guitarplayer, but also a gifted sound technician and microphone geek, came and transformed our winter garden into a recording studio. This recording situation gave us lots of time to play, work, arrange and re-listen and we ended up recording for a period of two years. We also think that because we recorded at home, the music reflects the way we lead our life in that period of time (our third child was born in march 2010). In that sense the CD catches very personal and intimate moments of our family live.
Guest musicians
We are very happy that many friends followed our invitation to take part in the project. Except one, Angie playing bass, all of these gifted musicians had been joining us on stage in the last couple of years at one occasion or the other. The reunion was accompanied by lots of laughter, stories and, we have to admit, good food.
Klara Schiffermüller and Erich Schacherl have been playing with Bernhart in the folk rock band Smoky Finish. Peter Beinhofer is a member of the band Ballycotton.
Material
The core of the material are the songs we arranged 3-4 years ago with our former band member Erich.
"Sixteen come next Sunday" and "Scarborough Fair" are songs that were not in our standard repertoire; we have been playing these songs only when Peter was playing with us (Scarbourough Fair will be published on our next CD "Book of Spells").
At one point we also found some very old demo recordings of three songs that somehow never made it to be performed on stage. But we liked listening to them again and decided rearrange them for this CD.
"The Murdered Brother" (the demo version was a stunning improvised duet of Danika and Stoney – for the CD we recorded it again and added some percussion)

"Emoton"; the weird hook line of the guitar accompaniment was composed by Andreas Neumeister.

"Puirt A Beul"; we only had the lead vocals of this song to start with. Then Marek provided some harmonies on the box and later Klara had some ideas for the fiddle. So this song somehow developed backwards with the guitar chords being the last tracks to be recorded.

The song "In Aimsir" developed during the variuos recording sessions. More and more musicians wanted to contribute and to play along. So this song, especially the instrumental interlude – a tune called "Out in the Ocean" sounds very much like the Irish traditional sessions which take place in Vienna regularly,
Ffarwel I Aberystwyth was an addition to the tracklist which was inevitable. The melody of the song is just too beautiful.
Influences
Obviously, recordings are the most important influences of most bands. Sometimes the influences can be tracked in our recordings; most of the time the material developed and changed over the time and the original influences are only tiny echos in our music.
We got our material from recordings of Jodee James, TriYann, Solas, Altan, Conny Dover, Julie Murphy, Värttinä, Luar Na Lubre, Capercaillie and The Bothy Band.